Early Careers Group - Meet the Members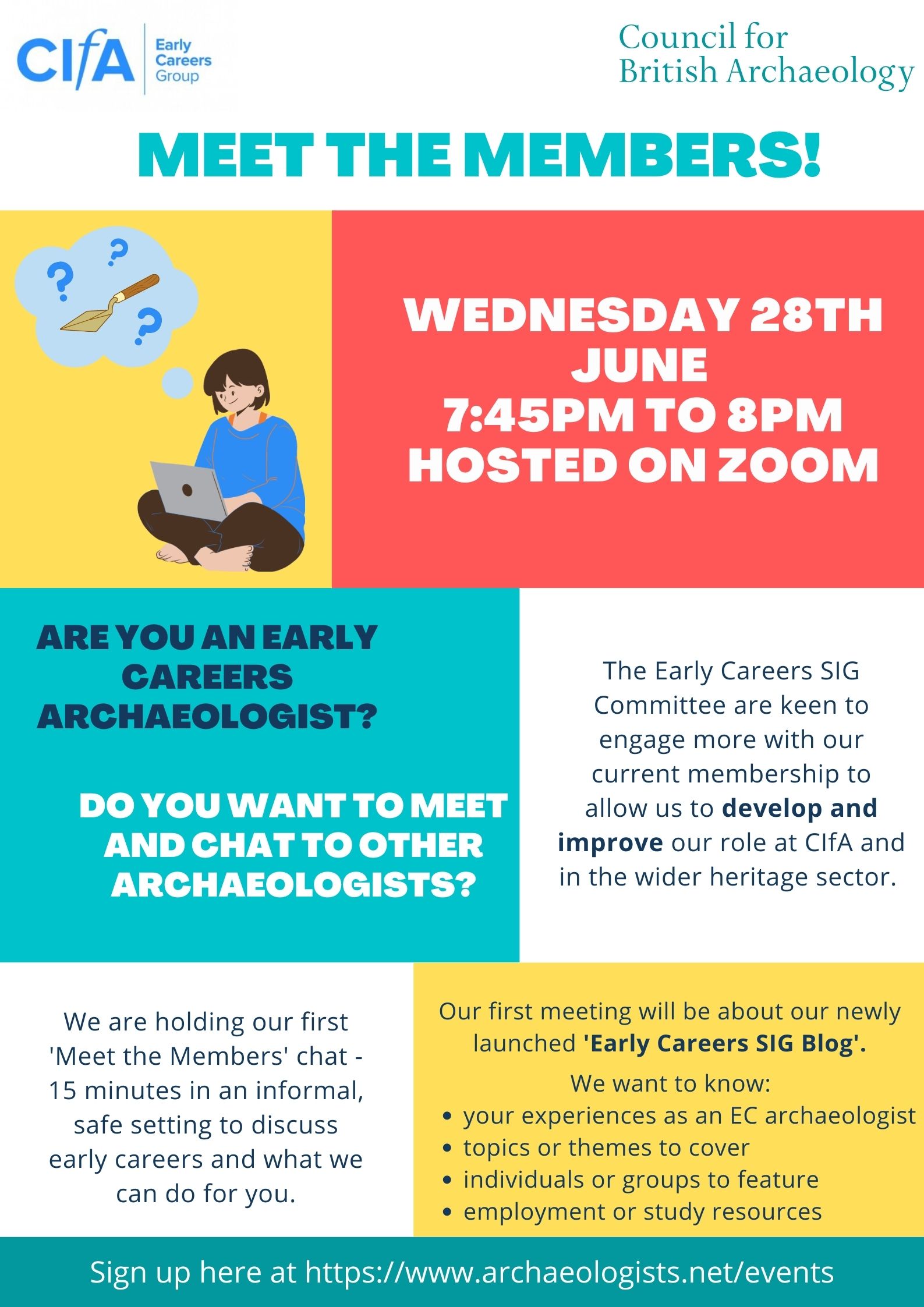 Description
The Early Careers SIG Committee would like to invite their members to attend the first of its 'Meet the Members' chats. We are keen to engage more with our members, and we are hoping this will be the first of many online discussions! 
The meeting will be on Wednesday 28 June at 7:45pm for 15 minutes, and is followed by our regular Committee meeting at 8pm. The topic of discussion will be the Early Careers SIG Blog which we launched recently! 
We would love to know: what topics would you like to see published? Would anyone like to write an article about their experiences as an early careers archaeologist? Any individuals or groups you would like to see featured? How can we form a safe and productive community for early careers archaeologists? 
Our blog can be found at https://cifaearlycareersgroup.wordpress.com/
We look forward to meeting and chatting with you!

Contact us

If you have any questions at all or require any assistance in registering or accessing this event, please contact the CIfA Events team: groups@archaeologists.net
June 28th, 2023 7:45 PM (BST/UTC+1)